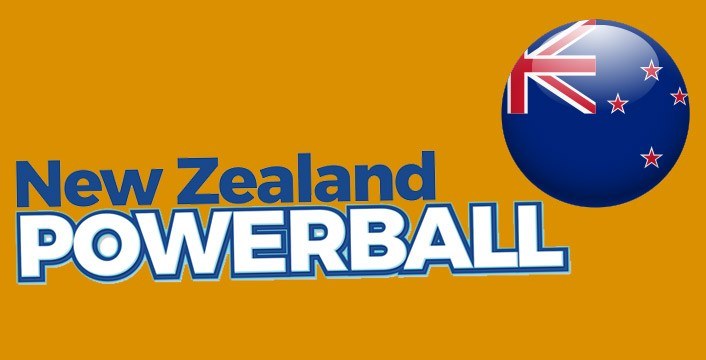 Lucky Aucklander is Sole Winner of $17M Powerball Jackpot
While great fun to play, few real money pokies can match the payout of the New Zealand Lotto. Yet another lucky Kiwi has been added to the list of new Lotto millionaires, after winning the Lotto Powerball jackpot.
The winner hails from Auckland and was the sole player who struck it lucky in the Saturday night Lotto Powerball draw and became $17.1 million richer!
Broken down, the win incorporates the $17 million Powerball win and another 1/6 share of the First Division prize – another $166,667.
The First Division prize was won by six players altogether. These winners of $166K bought their tickets at retail stores in Blenheim and Dunedin, as well as online in Auckland, Wellington and Southland.
The $17.1 million ticket – with winning numbers 7, 9, 24, 34, 14 and 10; Powerballl 8 - was bought at West City Lotto in Auckland.
The owner of the store where the winning ticket was bought, told the media that his shop became swamped with people coming forward to check their tickets before the winners came forward to claim their prize.
The owner, Sunny Arora, has run the West City shopping mall-located lotto store for five years.
"We're excited, of course. Many customers are coming in today. People think it's a lucky shop. We have sold a few big wins," he said.
Who are the winners?
The $17.1 million Powerball winners have chosen to remain anonymous at this stage. All that's known about them is that they're a young married couple from Auckland.
The man said that he was on the phone when he noticed that the winning Powerball ticket had been bought at the store that his wife regularly frequents.
He said that he quickly woke his wife to ask her about the purchased tickets.
"My husband and I sat next to each other in bed and I checked the ticket while he read the winning numbers to me," recalled the wife. "When I realized that we had the first three numbers, my hands started to shake – let alone when we had all six."
"Then I saw we had the winning Powerball number too ... we just couldn't believe it. We sat there in total disbelief, checking and rechecking the ticket."
13 Powerball Millionaires in 2021 …
The latest win brought to 13 the number of Powerball wins this year alone. Wins ranged from $2.9 million to the latest $17.1 million.
According to the New Zealand Herald, the wins this year have been as follows:
January 2: $2.8 million: The Market Store, Twizel
January 2: $2.8 million: Fresh Choice, Te Anau
January 6: $4.5 million: Te Aroha Supermarket, Te Aroha
January 20: $8.5 million: Western Heights Foodmarket, Rotorua
February 27: $22.5 million: MyLotto, Christchurch
March 13: $8.25 million: Paper Plus, Matamata
March 20: $5.2 million: Hornby Mall Lotto, Christchurch
March 24: $4.25 million: MyLotto, Northland
April 17: $14.25 million: MyLotto, Auckland
May 8: $12.3 million: Hylite Dairy, Auckland
June 5: $16.5 million: MyLotto , Hamilton
June 26: $13 million: New World Merrilands, New Plymouth
… And then the 14th Hit!
Soon after the $17 million windfall, one lucky punter became more than $5 million richer. The single ticket won the anonymous player $5,333,333 - $5m from the Powerball and a further one third of the Division One prize.
Latest Lotto Wins in New Zealand
Two players from Auckland recently won half a million dollars each in a First Division win. The tickets were bough at Royal Oak Mall Lotto and Kingsford Supermarket, both in Auckland.
On July 14th, a man from Tauranga won a Lotto First Division prize and became the country's latest millionaire. He told of his persistence in playing the Lotto for several years with the same numbers chosen by his family.

"A few years ago, I sat down with the family and we picked a few numbers each for my Lotto ticket – there were birthdates and anniversaries, as well as everyone's lucky numbers. And I've played the same lucky numbers ever since – we had a few wins here and there, but nothing major," he said. "When I saw all six numbers circled on one line of the ticket and a message saying I'd won $1 million, my hands just started shaking – I couldn't believe it."